From your host Reo Oravec,
We have a fabulous show for you today… packed with subject matter experts, updating you with the latest key and critical issues surrounding innovation AND technology which (as we know) are changing and becoming more complex in today's business environment.
In this episode, we have a triple play show, which consists of 3 individual parts.  The first of which, several of our speakers and I will discuss innovation strategies and then the risks associated with innovation. The technology portion will be Hosted by our co-host Gretchen Iler, covering: Innovations in technology, trends, security, and a look at the innovation processes used in one of the fastest growing software companies headquartered, here in Atlanta.
View show information page and all speakers.
Host's whitepaper entitled : " BEST PRACTICES TO CONSIDER WHEN DESIGNING INNOVATION"

Listen to the Full Show Innovation and Technology Episode
---
Hans Eckman
Group Vice President, Innovation Programs, SunTrust Bank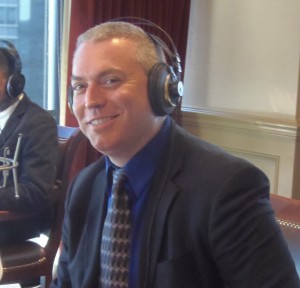 Hans Eckman provides linchpin leadership and consulting for rapidly evolving companies.
Nineteen of his over 25+ years' experience, Hans spent creating workflow and support optimization solutions, with a focus to streamline operations across diverse industries.
Mr. Eckman is currently part of the SunTrust Innovation Programs team at SunTrust Bank, and co-founded the SunTrust Business Analyst Center of Excellence.
Hans Eckman has spent most of career implementing business systems. Recently Hans served as Security Services Workstream Manager at SunTrust Bank, and in 2009 helped implement the new online banking which became the industry lead in usability.